Her Majesty
THE GREAT KAT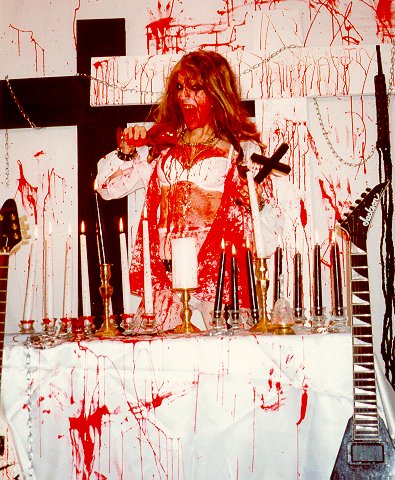 "...Then she would hold him tighter, intoxicated by the blood that smeared her; at these times she would cover him with her most perverse caresses, her wildest words....She loved this blood as Tulotte loved liquers. Each night saw their passion grow and this fleshly vertiginousnous liquifying, vermillion, beneath savage embraces."

Rachilde, The Marquise de Sade



Give blood to the Great Kat here!