Her Halloween Majesty
A.M. DOWNS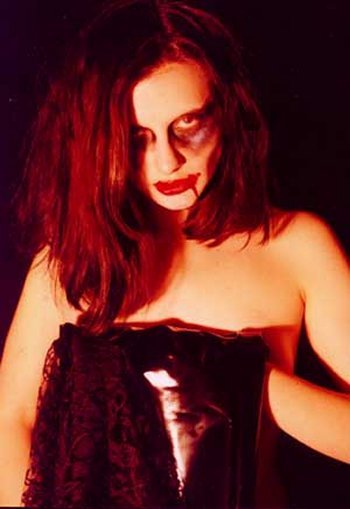 "Like an angel wild of eye,
I shall return to where you lie
And towards you, noiseless, glide
With the shades of eventide.

I shall give you, dusky one,
Kisses icy as the moon,
Embraces that a snake would give
As it crawled around a grave.

When the sombre morning comes
You will find your lover gone,
My place cold till the night draws near.

As others reign through tenderness,
Over your life and youthfulness,
I want, myself, to reign through fear."

The Revenant, Charles Baudelaire

Give blood to A.M. Downs here

Special thanks to photographer Jeff Carlisle for permission to feature the above photo!